Oh My Goodness, I just ADORE this program. I love the memories it's helping me create with my son, I love the things "I" am learning as a 39 year old grown woman?!

I am using "Bigger" with a son who has special needs. He has significant Auditory Processing. I have never found a program that fit as well as HOD! Whether using it with my children w/ LD's or any of the others. HOD does an excellent job pulling your hearts into what your learning. It uses ALL of your children's senses. (visual, kinesthetic and auditory)

I have 3 children who learn visually and one who is very kinesthetic. I love that HOD can meet my needs.

I thought I would include some of our favorite experience/memories. As you see my Colton working on his art, know that this is his strength so we hit this section extra hard. As a homeschooler my goal is to make sure the basics are covered but to teach to my children's strengths.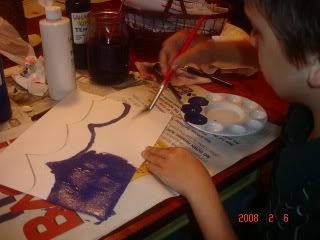 Taught about mixing colors and how to layer a picture to make things seem closer or further.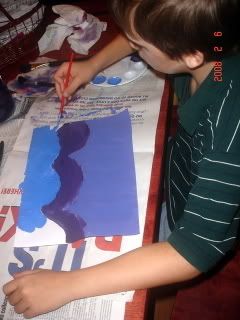 Here he learned how to swirl the brush to make it appear a bit windy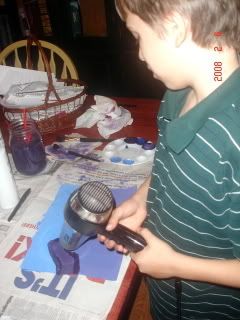 Drying to show how colors "lighten" as they dry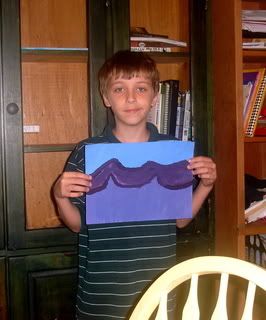 Waa-La! Finished project! See, at first glance it looks like a simple art project but Carrie put purpose behind each step and I was able to build on that with the drying
Tracing the Continents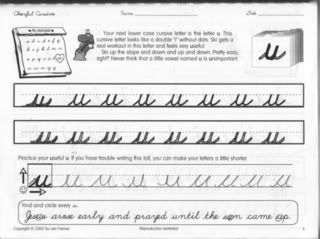 Cheerful Cursive! I LOVE it and so does Colton! It makes learning cursive fun
Carrie has each of the children make their own Science notebooks. He copied the low tide and high tide out of the "Small Square" book. Since we live minutes from the beach this was such a wonderful assignment.